Diameter Sorter – for inspection of ball diameters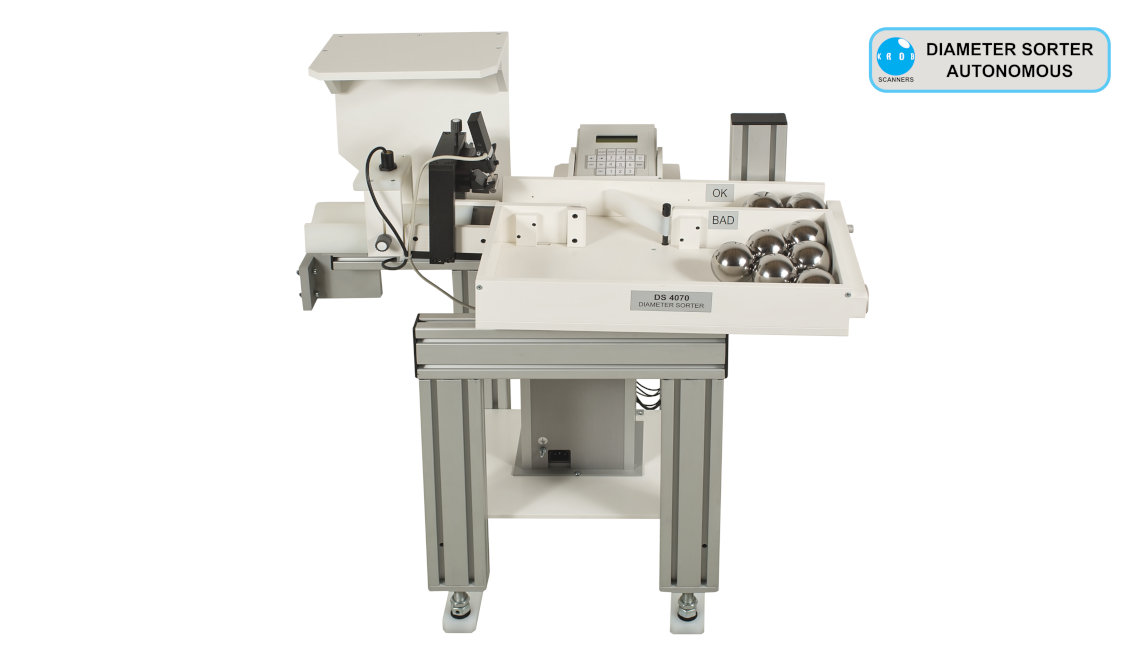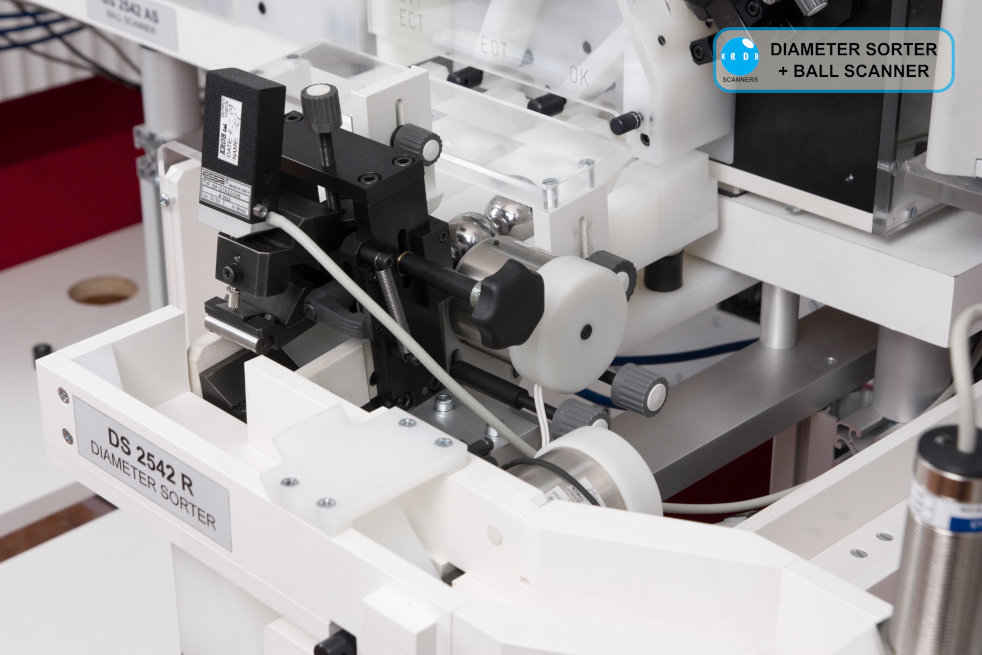 DIAMETER SORTER – DS
Is an inspection and sorting machine for checking the diameter of bearing balls, which thanks to its built-in incremental probe, sorts the balls according to set tolerance and diameter with an acuracy of max. 0,002 mm from the calibration ball.
Our Diameter Sorter is supplied in two versions, either as a separate autonomous machine DSA or non-autonomous machine working with Ball Scanners or any other machine´s inlet as required.
It is often necessary to check other parameters of the ball as well. To make these operations easier, we offer auxiliary devices for additional tasks.
Currently we offer DS and DSA machines in the following ranges
User friendly control using terminal
Immediate evaluation of each ball showing the result on the terminal
Hopper for balls
Machine status signalisation
Accuracy of ball sorting ±0,002 mm
Light, compact device