Ball Scanners N – for dry inspection of the surface and sub-surface of dry steel balls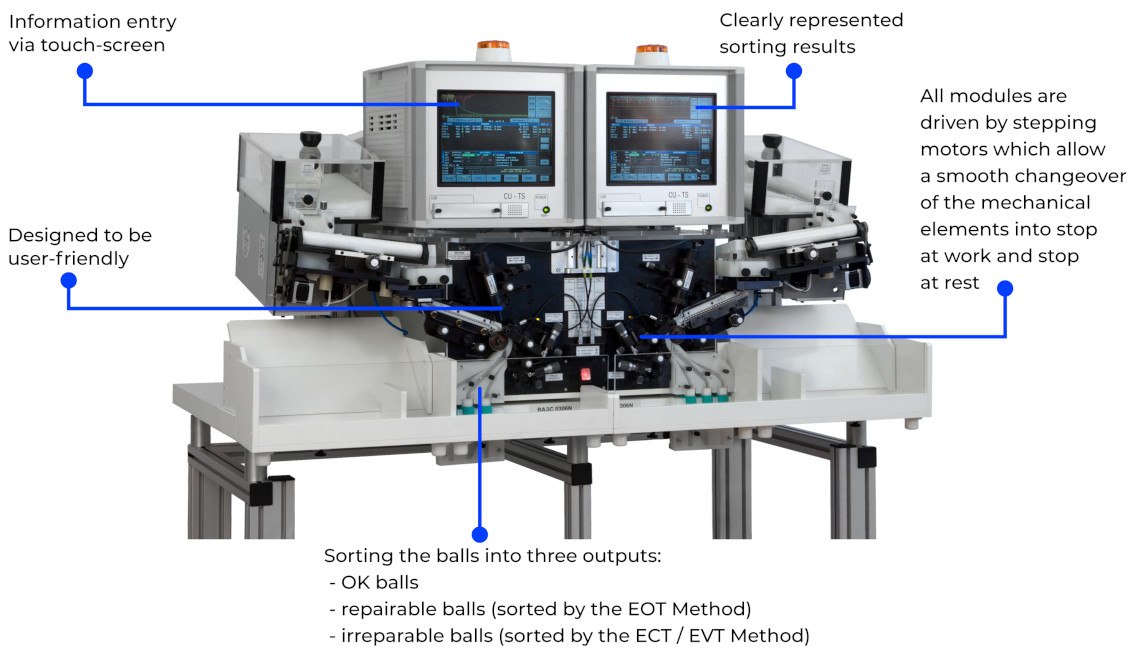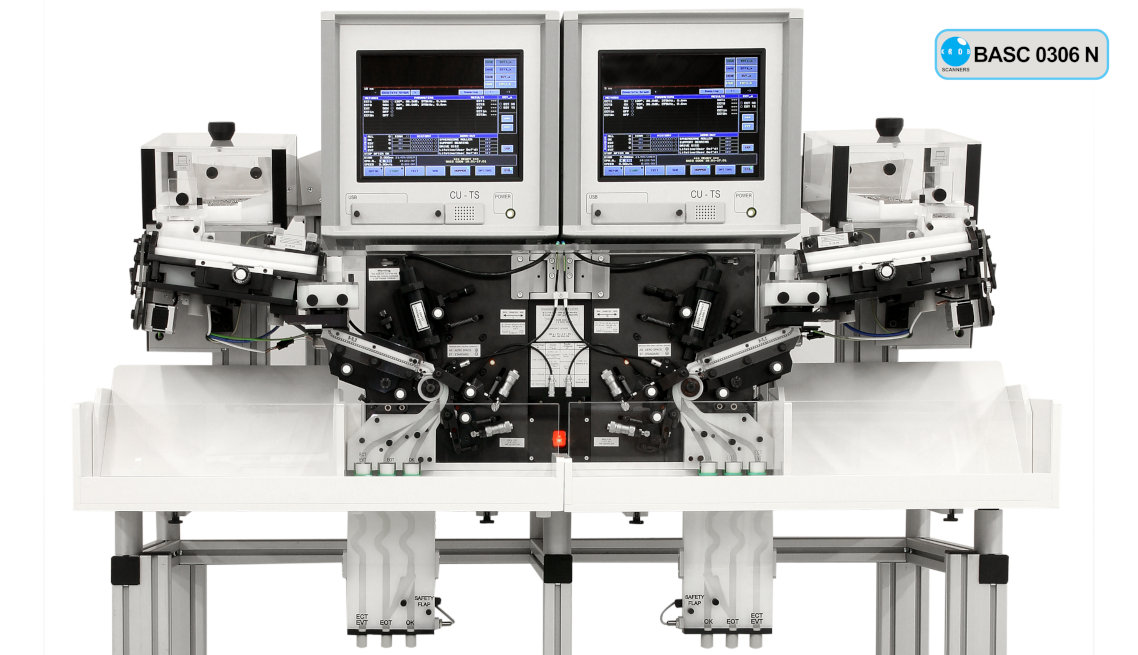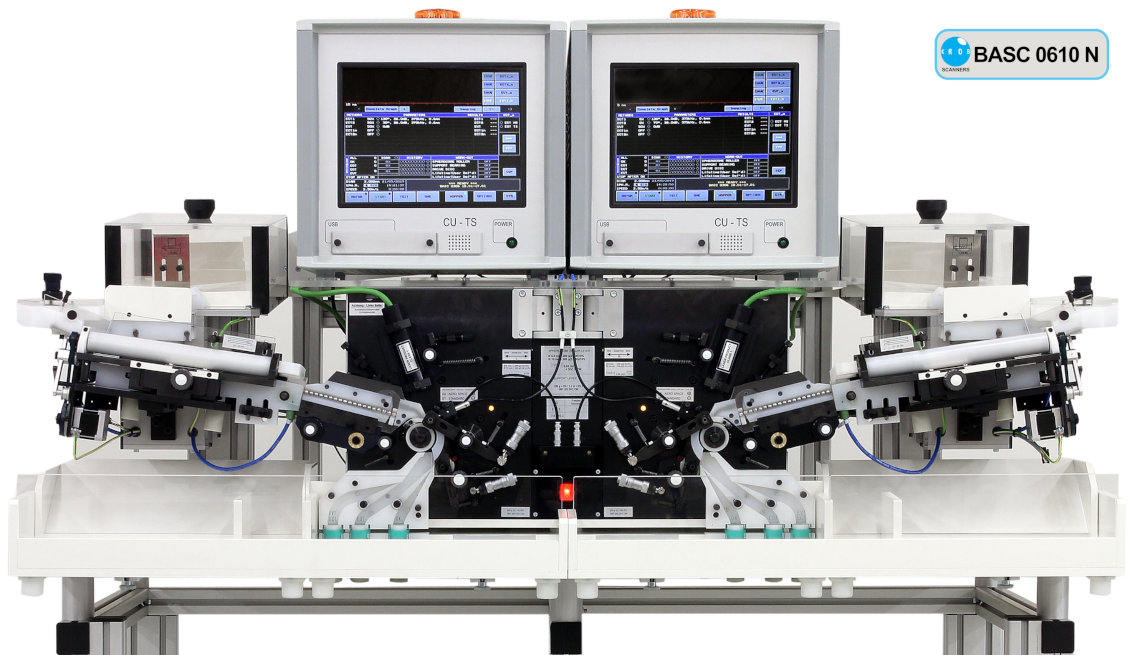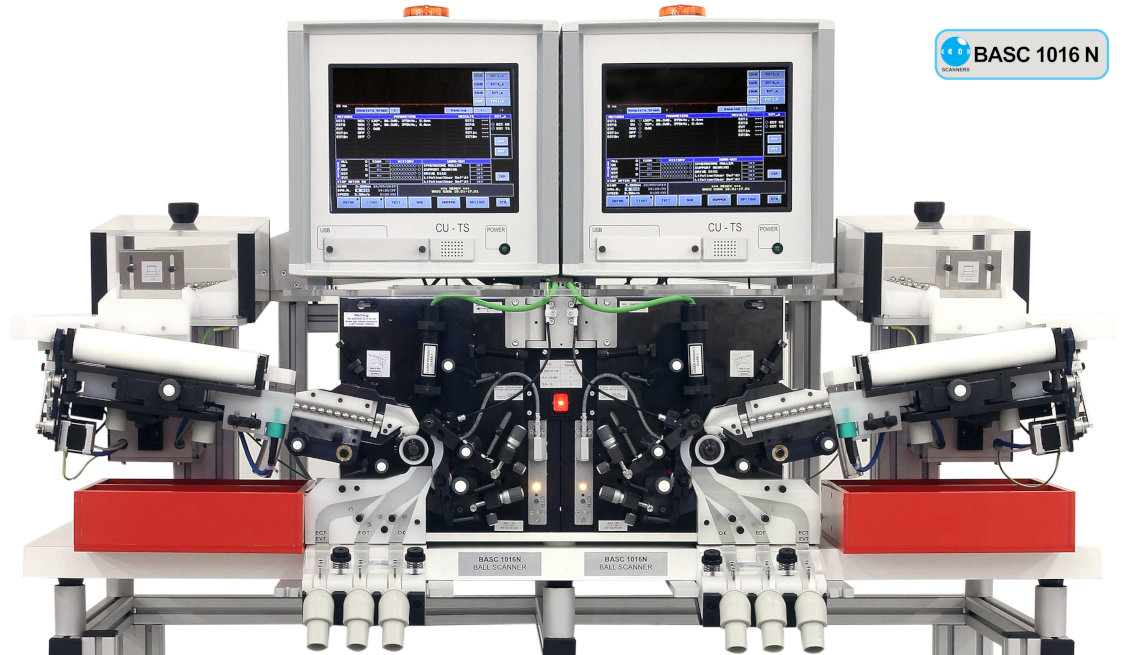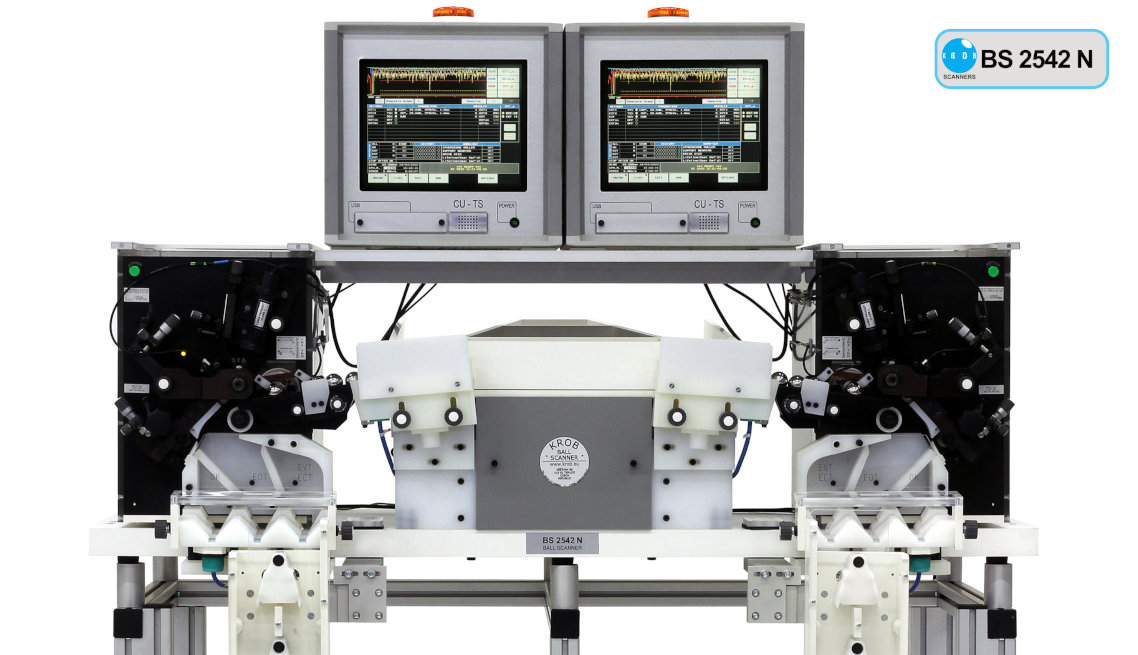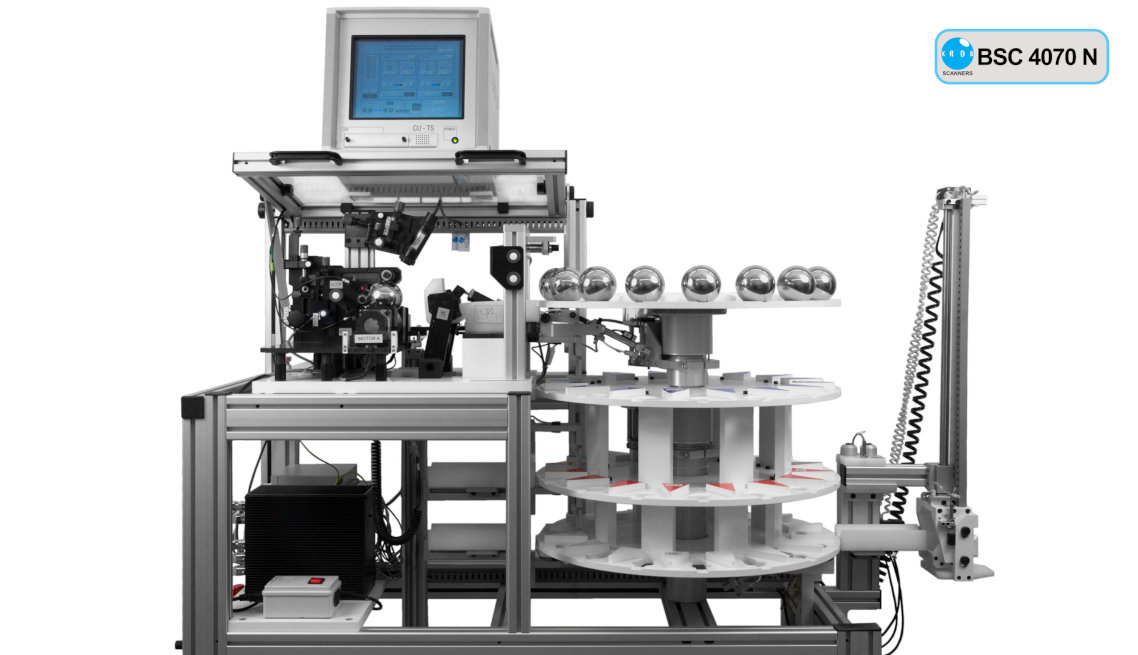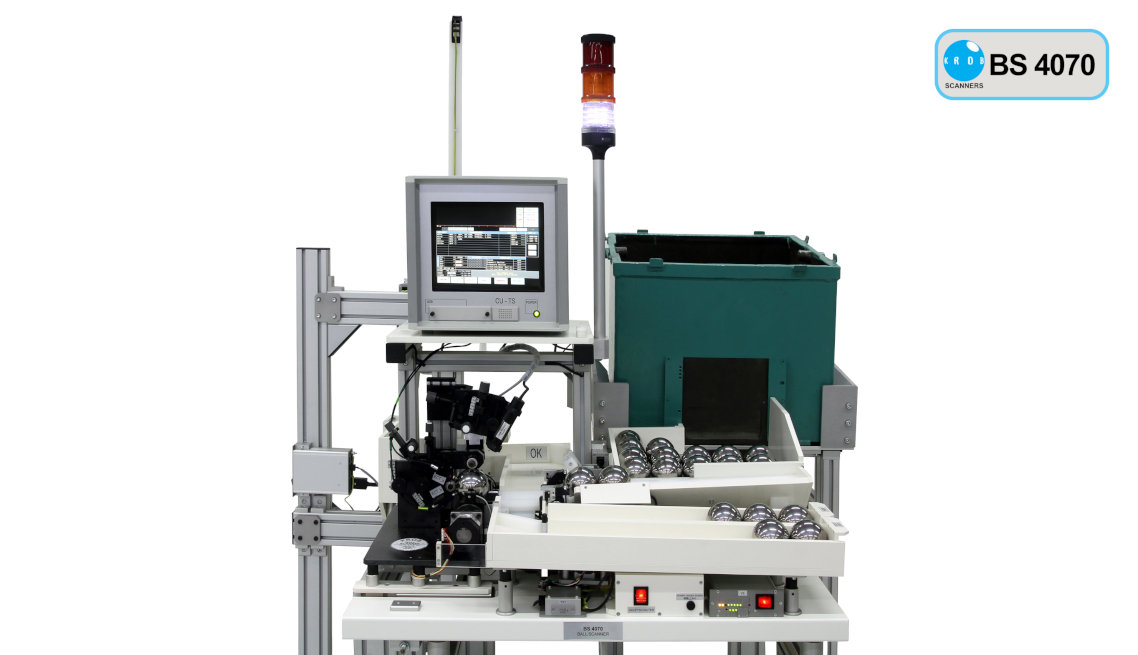 Ball Scanners are sorting machines for non-destructive quality control of the surface and subsurface of steel bearing balls. The inspection is performed by the eddy current method (ECT), the optical laser beam method (EOT) and the vibration integrated accelerometer method (EVT). If another inspection method for quality control is required, please contact the manufacturer.
Since 2015 new line "N" has replaced the older model range "AS" and introduces a new line of innovations such as higher precision of key elements due to new motors, greater demand for shock absorbtion on inspected balls, and significantly simplified access to all elements of the machine, all of which which means easier service, new modern design and many more advantages. Thanks to the expression of customer satisfaction one can see that the new "N" line successfully follows up on more than 25 years of tradition of quality assurance of bearing balls using KROB SCANNERS' sorting machines.
Currently we offer N machines in the following ranges
Ball Scanner N
Range of balls for inspection
Information
BS 0203 N
1,984 mm – 3,175 mm
BS 0203 N (with pre-sorter)
1,984 mm – 3,175 mm
BASC 0306 N
3,000 mm – 6,350 mm
BASC 0306 N (extended version)
2,778 mm – 6,350 mm
BASC 0610 N
6,000 mm – 10,319 mm
BASC 1016 N
9,525 mm – 16,000 mm
BASC 1016 N (extended version)
9,525 mm – 16,669 mm
BASC 1625 N
15,990 mm – 25,400 mm
BS 2542 N
25,000 mm – 42,000 mm
BSC 4070 N
39,960 mm – 70,644 mm
BS 4070
39,960 mm – 70,644 mm
BS 60105
60,000 mm – 105,000 mm
Standard equipment of N series
User friendly control using Touch-Screen (CU-TS)
Immediate evaluation of each ball shown on the screen and option to print the inspection report
Inspection methods: optical (EOT), eddy current (ECT), vibration (EVT)
Inspection Regimes: STD / AS / WD
ECT probe types for STD / AS / WD inspection mode
Selection of speed of the examination
Hopper for balls
Pre-sorter of different ball diameter with +/- 0,05 mm precision
Opening side panel for easier access
Stepper motors on inspection elements
Possibility to monitor machine operation using WebBS
Machine status signalisation
Animation of Ball Testing in the BASC, BSW and BS machine
Animation of difference in function of ball scanning between STD mode and AS mode using a differential ECT probe