Packaging machines – for the packing of balls into customer's own packagings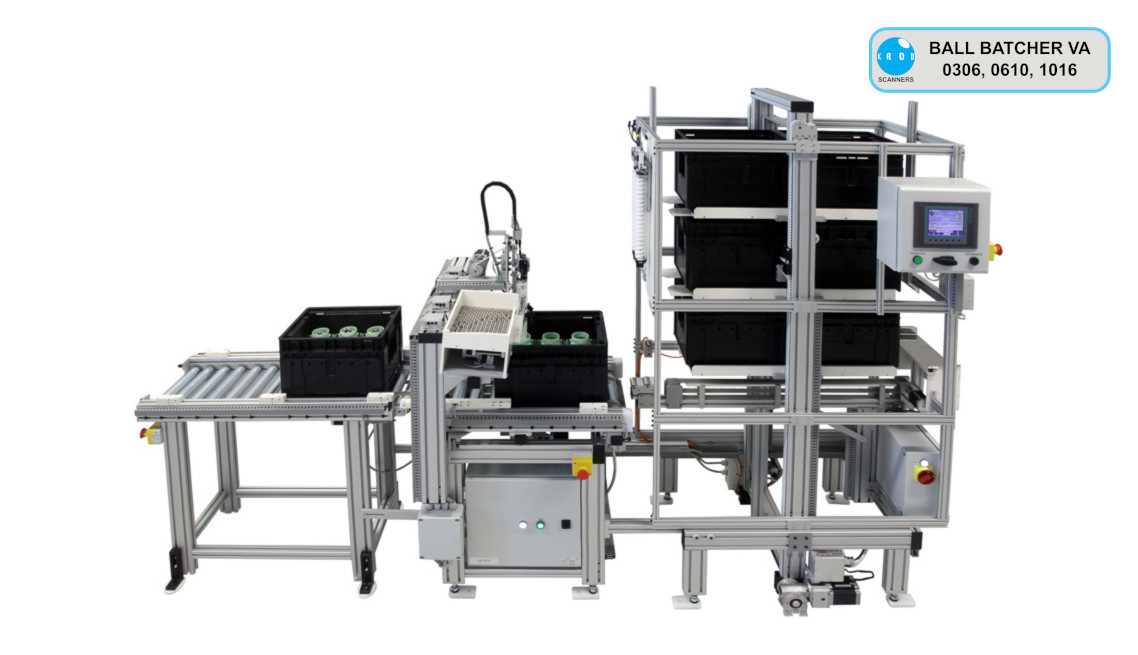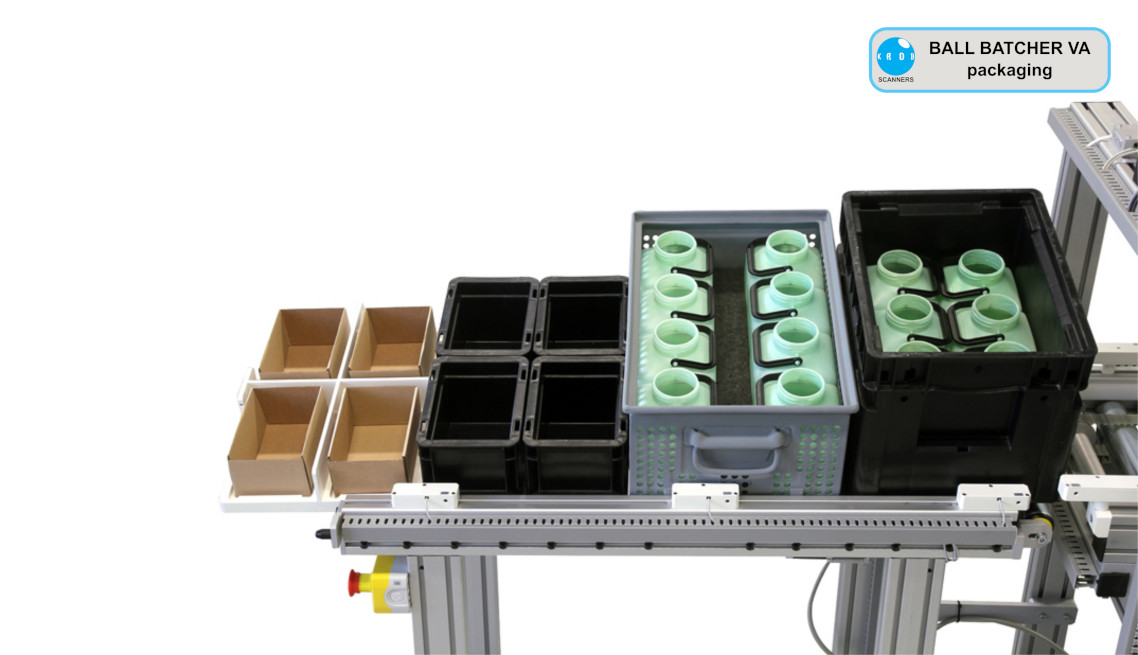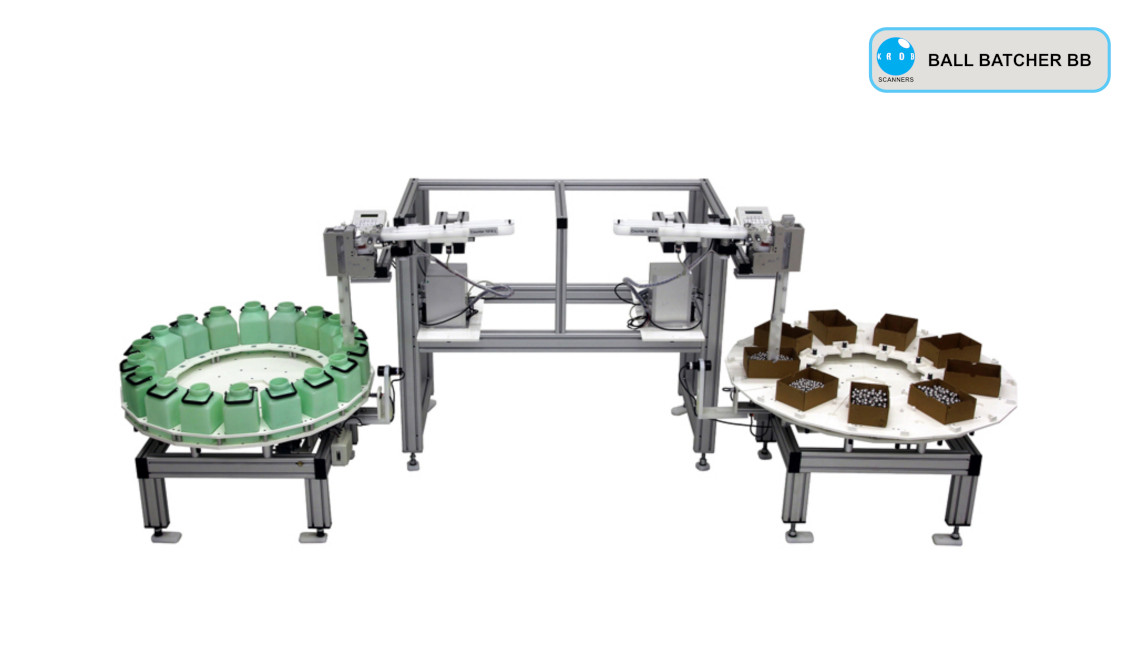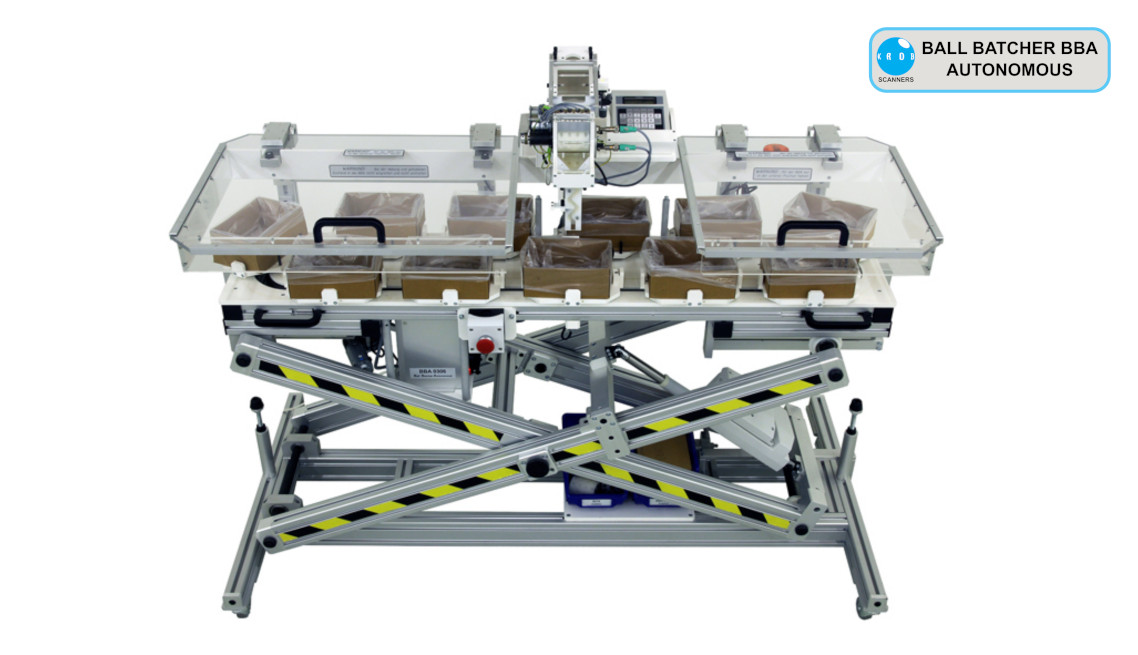 The packaging machines made by Krob Scanners are used for the automatic, accurate and fast placing of a selected number of balls into suitable transport packages. We offer several types of packaging machines that will meet even the most demanding requirements for gentle handling of balls, performance, capacity and reliability.
VA packaging machines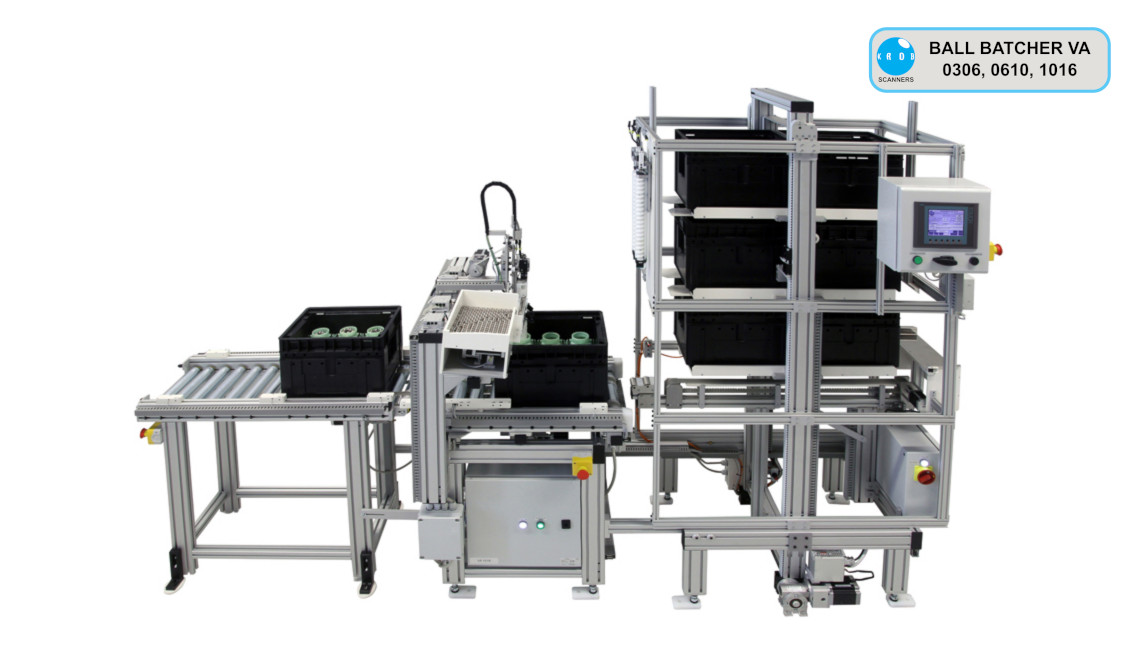 The Ball Batcher of type VA is a fully automated stand-alone device with its own hopper. It can be connected behind the OK output of any Ball Scanner. This machine can fill packages prepared even in two rows. The balls are placed into the containers by the filling arm. The VA machine is equipped with a multi-storey large capacity storage facility for empty containers and a fully automated roller conveyor, allowing the inspected balls to be packed from the Ball Scanner exit without operator intervention.
Equipment of VA series devices
User-friendly interface with touch screen
Precise and fast roller counter
Display of the number of balls on the screen
Hopper for empty packaging for packaged balls
Solid construction with large capacity for empty packages
Very gentle screw or labyrinth filling arms
Possibility to customise according to customer packaging
BB packaging machines (with carousel)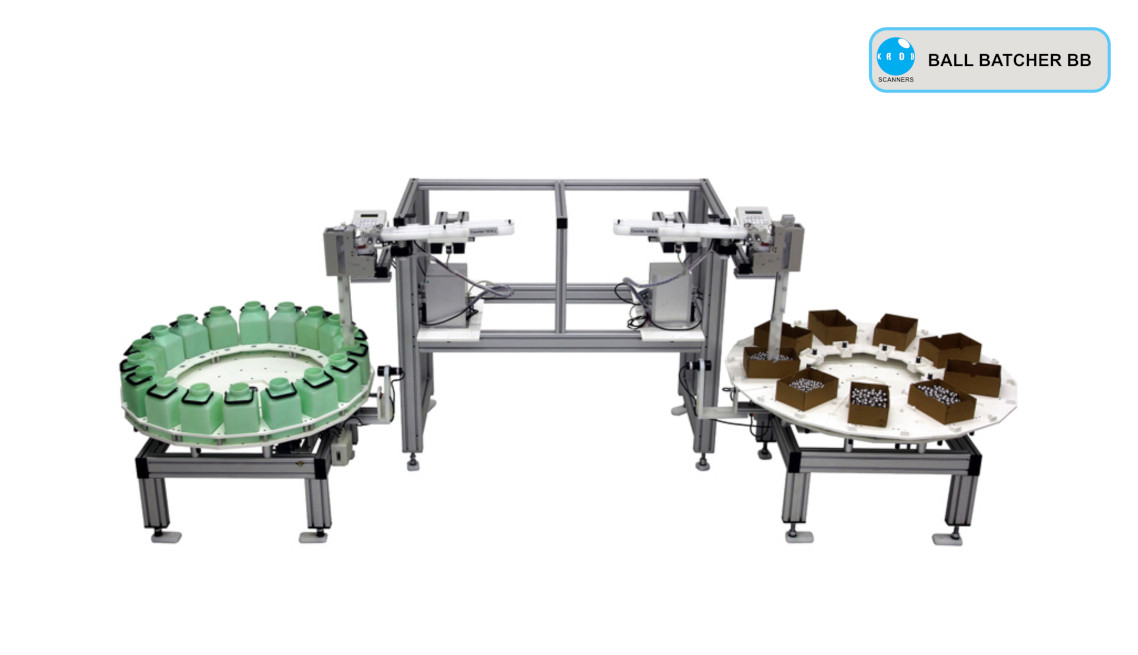 The BB machine is a compact packaging device that can be attached as an accessory to the OK outlet of one side of a BASC machine.
The balls are counted using an optical sensor and a precise mechanical separator. A filling labyrinth with damping elements, our so-called soft exit, automatically adjusts its height to the level of the balls already placed, which thus always gives an optimum drop height for the balls and so achieves maximum protection of balls when filling packages.
Equipment of BB series devices
Connection to the OK outlet of Ball Scanner
Counter with optical sensor and precise separator
Labyrinth filling arm with automatic height adjustment
Capacity of 18 packages for one monitoring point
Possibility to customise according to customer packaging.
BBA packaging machine (with oval conveyor)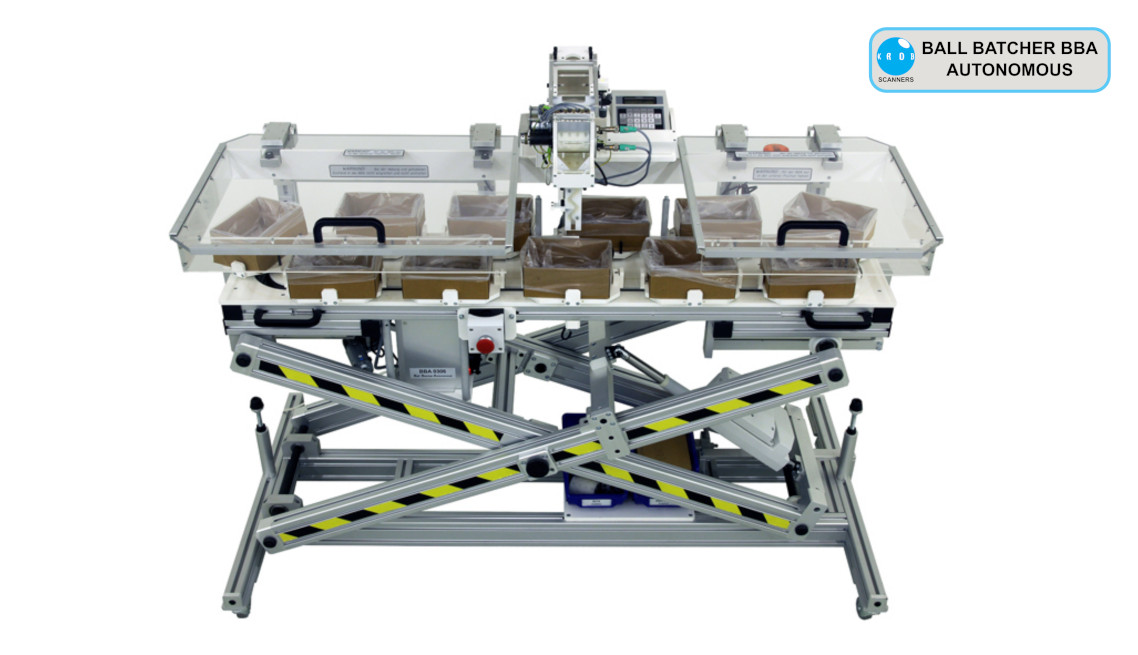 The BBA machine uses a roller with special pockets on its circumference to count the balls. These pockets pick up and carry balls under a series of inductive sensors where they are counted. After the balls pass under the counting sensors, they fall out of the roller and are guided to an oval-shaped conveyor where they are dispensed into prepared empty containers. According to the customer's demands, the conveyor part of the machine can be adapted to different types of suitable packaging.
The BBA 0306 is available in several versions. The basic difference is according to the table on which the machine is located. The version can be either with lifting unit -> "lifting" version or without lifting unit -> "non-lifting" version.
Equipment of BBA series devices
Hopper for empty packaging for packaged balls
Precise and fast roller counter with induction sensors
Labyrinth filling arm
"Lift" version with smoothly adjustable table height
Possibility to customise according to customer packaging.